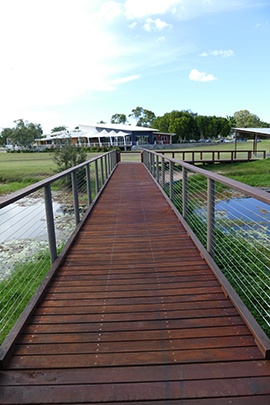 People attending popular events at Hervey Bay's City Park will have easier access to facilities thanks to a bridge designed, built and installed by Landmark Products.
The 22-metre Condamine I-Beam bridge, built over a lake, joins the Hervey Bay Community Centre precinct to the southern end of the park.
"The works will enable more events to be staged in the parkland as well as catering for school visits to the Fraser Coast Cultural Centre and Discovery Sphere," Events and Recreation Portfolio Councillor at Fraser Coast Regional Council Darren Everard said.
The six pre-fabricated steel beams, together with all components of the bridge designed for a live load of 5 kPa and flood load of 2m/sec, were delivered on-site.
Once the two spans were assembled with the hardwood decking, they were lifted in place on the abutments by crane and fixed into place.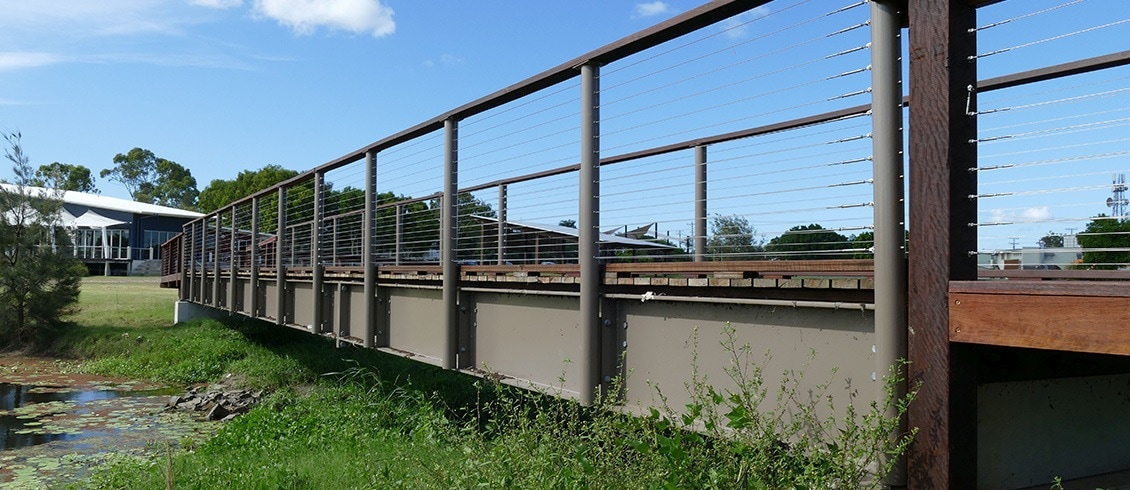 The remaining decking, hot-dipped galvanised beams posts, stainless steel wire balustrade and hardwood cap-rails was fixed, and the approaches at both ends were built by the council afterwards.
The park also features a restroom and a shelter built by Landmark.