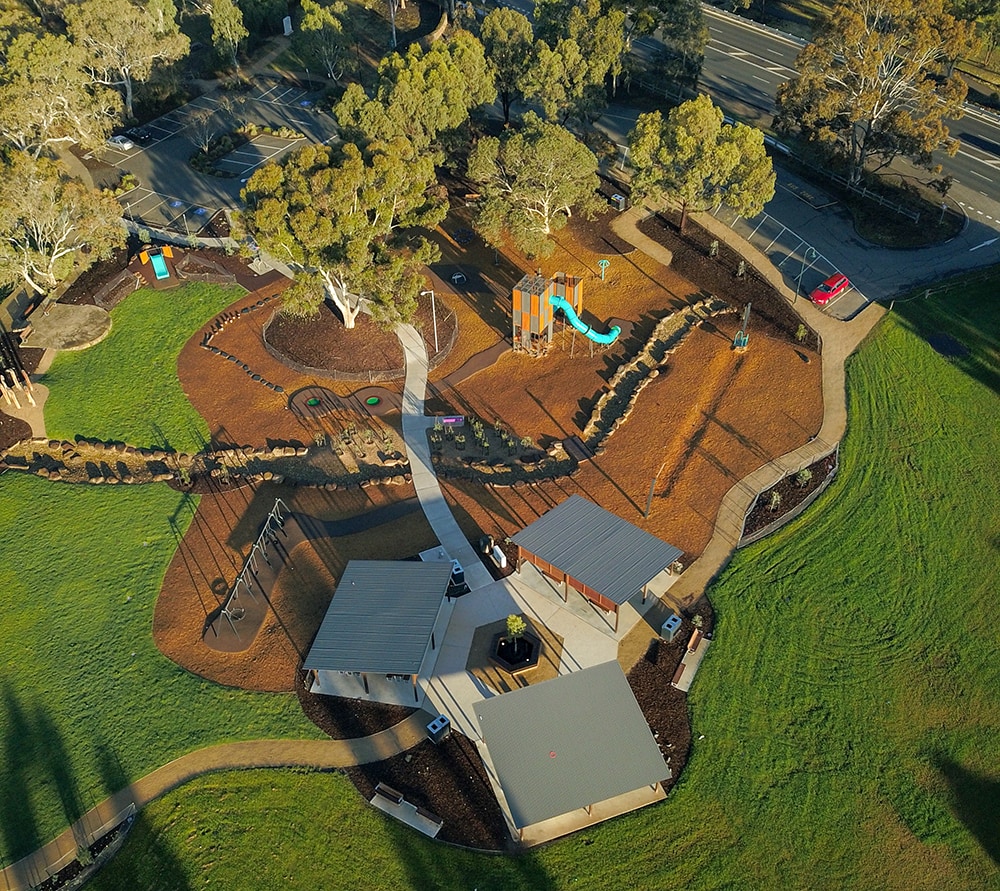 Hannah Watts Park in Melton, Victoria, has been re-developed into an exciting community space that features an all-abilities park and playground that ensures kids of all ages can get outside and enjoy the outdoors.
Melton City Council developed the masterplan for the upgrade of Hannah Watts Park. The new playground features a range of accessible play equipment including natural play elements, a flying fox, tower with giant slide and climbing elements, and an in-ground trampoline.
Landmark Products and Furphy Foundry supplied a range of state-of-the-art outdoor furniture to enhance the accessibility and enjoyment of the park.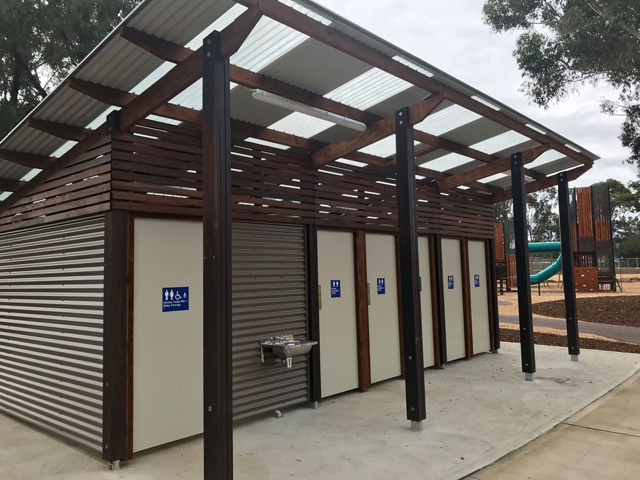 Landmark Products supplied and installed a modified K9400 Coastal Restroom with a Skillion Roof, 1x Unisex Disabled Cubicle and 5x Unisex Ambulant Cubicles with triple leaf hardwood posts – designed to AS1428.1-2009 codes. Landmark also supplied and installed 3x K308 Peninsula Skillion Roof Shelters (10m x 8m) with in-ground hardwood posts. All products were supplied flat packed in kit form for easy installation.
Landmark is skilled in selecting materials to suit the local environment. Its extensive is constructed from the highest quality timber, steel, 100% recycled aluminium, stainless steel, wood plastic composite, fibre-reinforced plastic or concrete components – to ensure the right product is chosen to meet individual project specifications.
Furphy Foundry supplied the following products: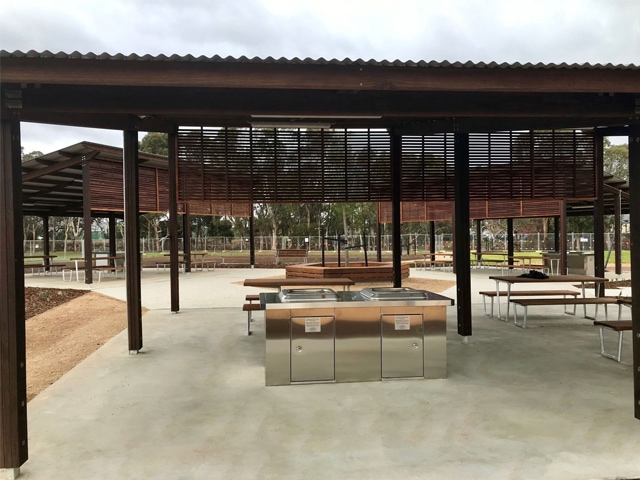 Our range of Furphy Street & Park Furniture specialises in building products that can withstand the great Australian outdoors, no matter the environment and the rigours of public use. Design, materials and manufacturing techniques (such as 100% recycled aluminium casting, steel fabrication, timber work and specialised coatings) are all focused on strength, longevity and style.
The range of products that Landmark Products and Furphy Foundry have supplied have allowed this development to enhance this space and enliven the broader community.