New estate benefits from master planned park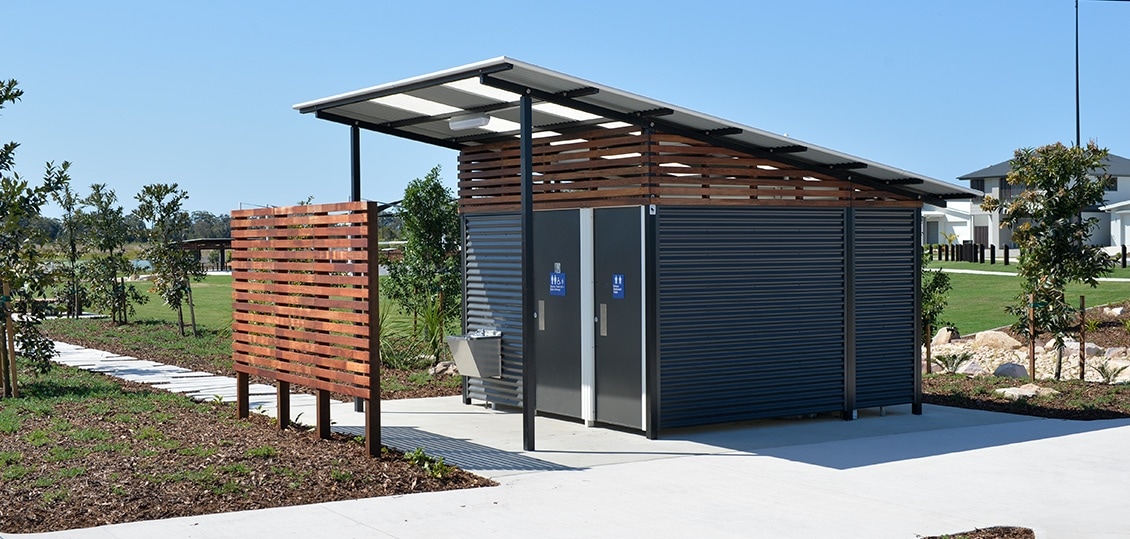 You may not have heard of a "linear park" before. A linear park has nothing to do with mathematics and geometry, and everything to do with fostering an outdoor lifestyle in today's new housing estates.
Like all public parks, a linear park needs shelter and a restroom, and this is what Landmark Products recently supplied and installed at Harmony Estate's "grand linear park", a central focus of this huge residential development on Queensland's Sunshine Coast.
The size, scope and calibre of the park – which covers the length of 10 football fields and spans more than five hectares – is a first for Queensland and is set to become a major drawcard for potential new residents.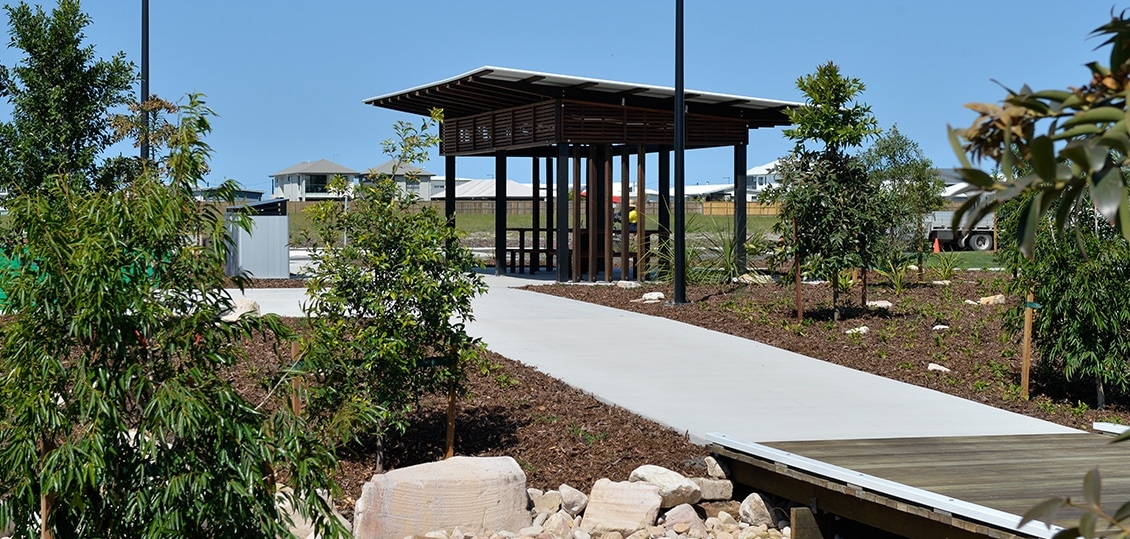 This unique layout of the linear park means 90% of Harmony residents will live within 250 metres of a local park, and that each neighbourhood is connected to the development's 60km network of pedestrian path and cycle ways.
With such wide-open spaces, a public restroom becomes even more important, and the choice Landmark's K9503 Caretaker in the park's predominant colour scheme is a discrete yet attractive addition.
The Caretaker sits on a 35 square metre slab and includes a unisex accessible cubicle, a unisex ambulant and a service duct. A clearance of 50mm under the walls allows for easy cleaning, and ventilation. The structure is finished with horizontal custom orb external wall cladding (in Monument colour) with Surfmist door frames and stained timber screens.
The 8.7m x 6.0 m custom skillion roof shelter is in similar colours, with five decorate stained hardwood timber beams at each end.
The Landmark restroom and shelter will no doubt be used by the many families who will use this unique park which features three separate play areas, a 30.2 metre multi-play structure, fitness equipment and several "quiet nooks and grannies" for those looking to unwind and enjoy the temperate coastal climate.
To see a time-lapse video of how the linear park came together, click here.