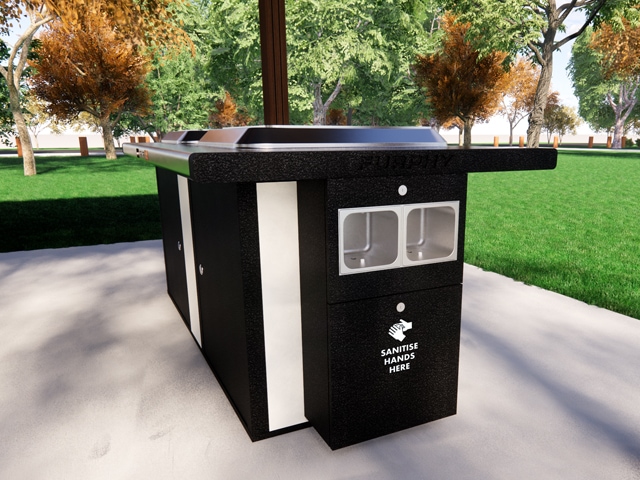 Landmark Products is proud to launch our new range of Furphy Barbecues with Hand Sanitisers which have been produced to promote clean and hygenic public environments. Made in Australia at the Australian owned Furphy Foundry in Shepparton, each Furphy Barbecue has been manufactured under strict quality guidelines based on a commitment developed since 1864.

Furphy Barbecues with Hand Sanitisers provide an acute alignment of food handling areas and community hygiene with 5000 sprays per bottle and refills readily available and easy maintenance – adding to cleaning contract or stand alone servicing. The integrated Hand Sanitising unit is for all open space users, powered from our Furphy Barbecue power source – no added installation costs along with a robust design for long life use.

Each design has its own set of features, enabling Furphy Barbecues with Hand Sanitisers to be matched with other assets and integrated into public environments.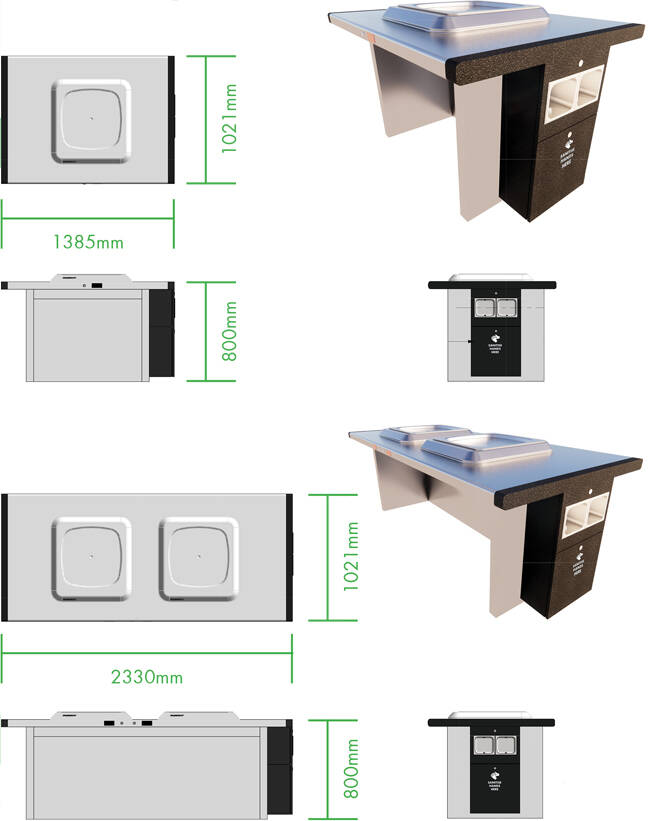 Furphy Access Barbecue with Hand Sanitiser
Pre-filled hand sanitiser unit with IP65 waterproof seals
Extended bench top to accommodate hand sanitiser unit and increase food handling area
In-line fit and mild steel construction (hand sanitiser)
All features of the Furphy Access Barbecue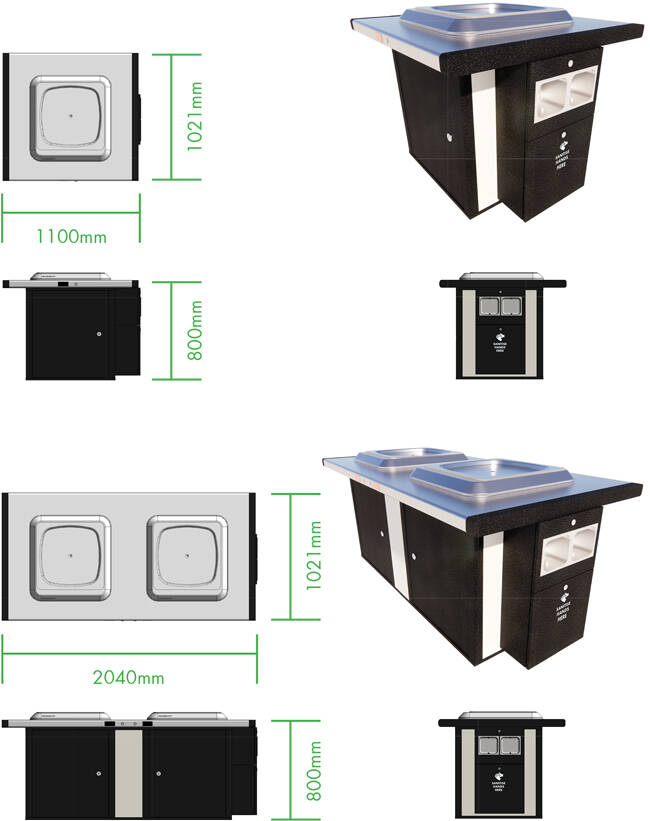 Furphy Evolve Barbecue with Hand Sanitiser
Pre-filled hand sanitiser unit with IP65 waterproof seals
In-line fit with existing design
Mild steel construction (hand sanitiser)
All features of the Furphy Evolve Barbecue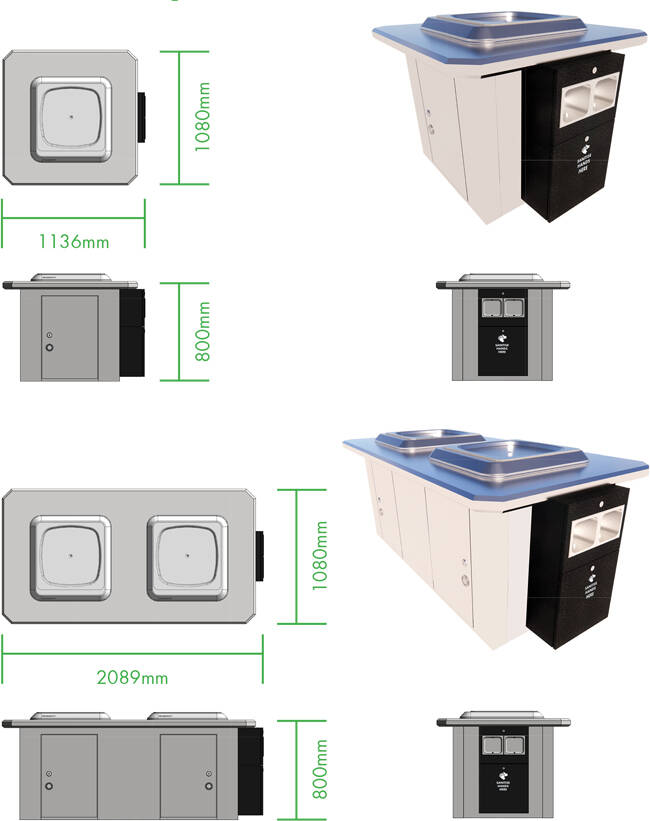 Furphy Premium Barbecue with Hand Sanitiser
Pre-filled hand sanitiser unit with IP65 waterproof seals
Mild steel construction (hand sanitiser)
All features of the Furphy Premium Barbecue
https://www.landmarkpro.com.au/product-category/street-park-furniture/furphy-barbecues/