What sets "kit form" apart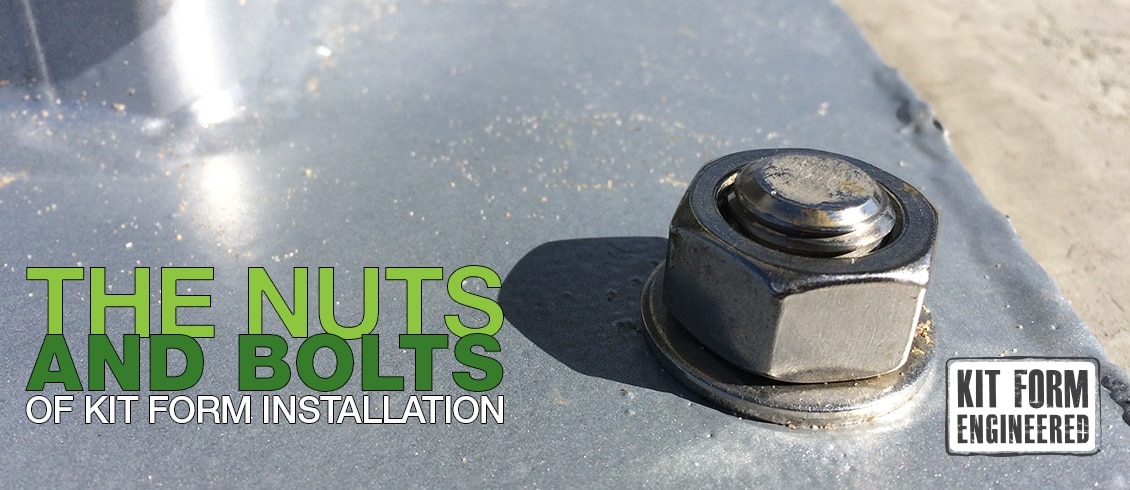 Most Landmark Products leave the factory and arrive on-site in "kit form" – the various components of the structure packed and wrapped to the smallest possible size.
Whether something as large as a restroom or small as a park bench, the product also comes with instructions.
It's the same principle as Lego or Ikea, just more complex and on a larger scale.
Building a kit form open space structure is different than traditional building methods, and therefore Landmark recommends that installers break with tradition of many males, and read the instructions first (big ask – we know).
Over the years, Landmark has encountered two regular mistakes made by even the most experienced of installers building kit form structures, many times due to applying traditional building methods.
The mindset of traditional building is often "pour the slab and get it off the ground as quick as you can", but this is not always the case with kit form.
Mistake #1. Pouring the slab before checking
This is perhaps the most common mistake.
Sometimes in enthusiasm to start a job, an installer will pour the slab first in readiness of the structure's arrival.
If you have ordered park furniture or structure that will be installed "inground" rather than "bolt-down" the slab should be poured only after the item is in place. There may also be plumbing and electricity conduits to consider, particularly for restrooms.
If you jump the gun and pour the slab too soon, some heavy machinery such as a concrete saw will be needed to rectify.
Mistake #2. Wrong assembly sequence.
There's nothing worse than reaching the end of assembly, and finding it impossible to join the final two sections together. This is what happens if parts of the structure are secured to the slab out of sequence.
For example, when installing a shelter secured by inground, posts and roof frame should be joined first before being placed on levelling pads. Once this has occurred the concrete footing can be poured.
If posts are installed separately, the slightest inaccuracy either horizontally or vertically, can result in the inability to connect rafters.
The easy fix for these two common mistakes is to read the instructions, and if in doubt, ring Landmark for advice.
Advantages of kit form
Despite these mistakes, the multiple benefits of kit form construction is why Landmark is the preferred option for so many customers around Australia.
With all components pre-cut and pre-drilled, there is no onsite cutting or drilling required, meaning minimal impact to the environment – less noise from power tools, no waste, and no pollution.
Because the structures are typically built much quicker, there is less downtime for in-demand public assets, and the public can return to enjoying their open space much quicker.
As the structure is packed into its smallest volume, this can also lead to savings in freight.