Families loving this new water park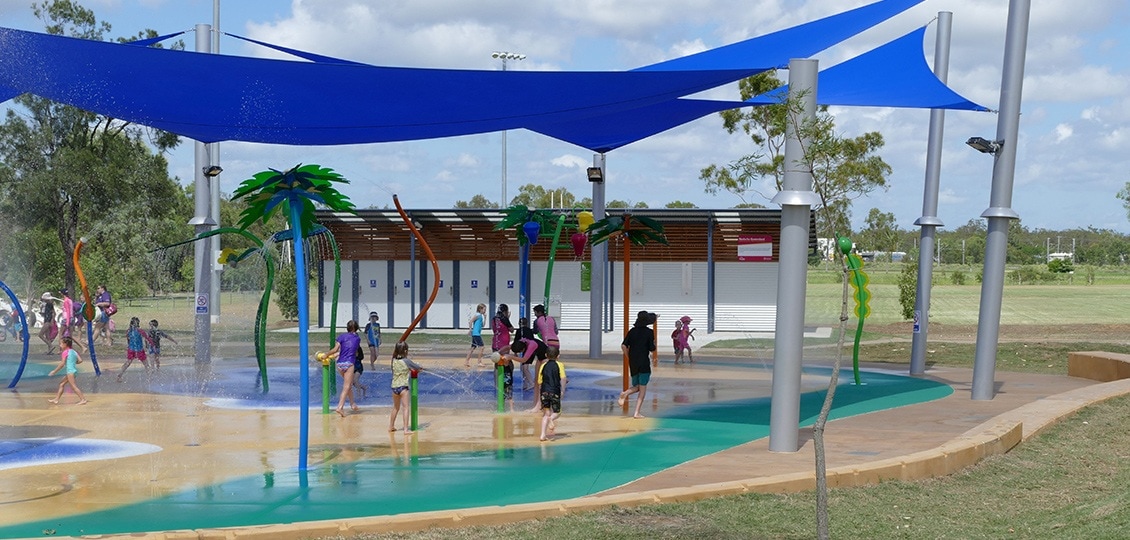 Hidden within the restroom facility built by Landmark Products at Gracemere, is the equipment which creates all the fun at the recently opened water playground at Cedric Archer Park.
The new $1.3 million water playground project was funded as part of the State Government's Works for Queensland Program.
The families of the growing satellite town, nine kilometres west of Rockhampton, are loving the refreshing fun on offer, from the mega soakers, tipping buckets, spray tunnels and other wet play.
The hydraulics that drive the water park are contained with a 28-square metre, acoustically and thermally insulated room, within the modified Carektaker restroom. There are two access points to the hydraulics room – via the service duct or a motorised roller door.
For water park visitors, the facility also includes two female and male change rooms, and one male and one female toilet. There are two stainless steel panelled showers and a wash basin installed at the front of the building.
The new facility, installed by Landmark, is a matching design to a three cubicle Carektaker restroom Landmark built and installed three years ago for the neighbouring conventional playground.
With the beach a long drive from Gracemere, the water park has been extremely popular, together with the playground and skatepark which were built previously at Cedric Archer Park. With a growing population (now over 11,000 people), the facility is sure to continue as a drawcard.