Kit-form shines for remote areas like Springsure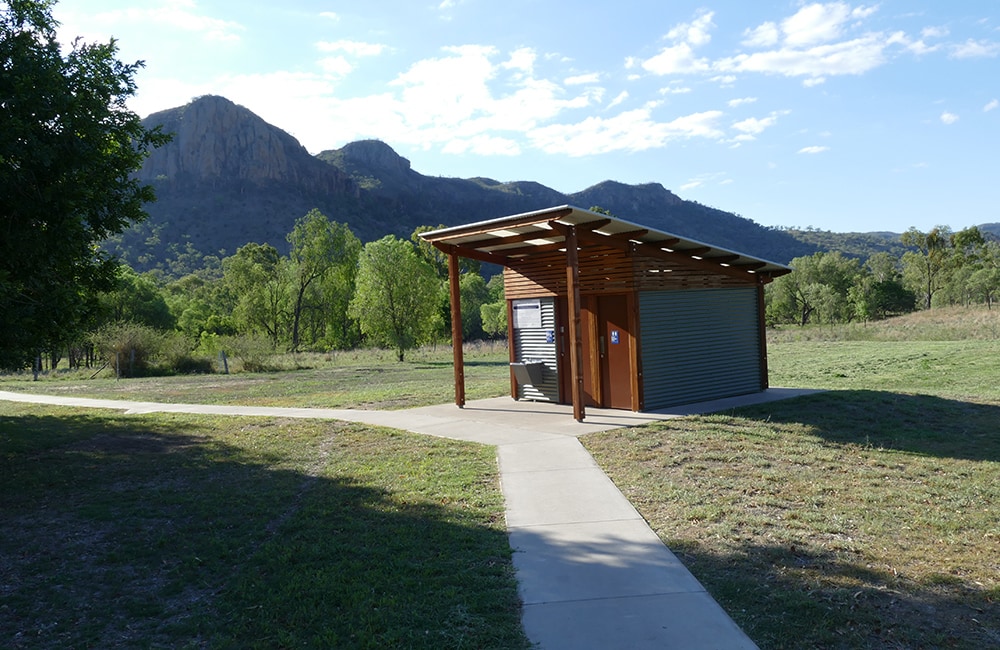 With the jagged peaks of Minerva Hills in the background, this Landmark Coastal restroom is a vivid illustration of the benefits of kit-form facilities.
The Minerva Hills National Park, which is 4 km west of the township of Springsure (335 km west of Rockhampton). The entire "kit" for this two cubicle Coastal restroom was delivered on-site – every piece needed to build the restroom supplied.
Central Highlands Regional Council then enlisted several low-level security prisoners through the Queensland Government's "prison work program" to assist in building the restroom. Being only four kilometres from town, the facility is connected to sewage and water.
When building public facilities in remote or semi-remote areas such as Springsure, it is often difficult to engage experienced tradesman to build in the traditional method.
Using the kit-form method of construction, where every facility comes with instruction, isolation becomes far less of a factor.
The national park is a popular destination for bush walkers, with Virgin Rock being one of the main attractions.
Its name is derived from the figure appearing in the town-facing side of the rock that looks like the Virgin Mary cradling the baby Jesus. See if you can spot these figures at night time when Virgin Rock is floodlit for all to see.
Below: The Coastal restroom in kit-form, ready for delivery to Springsure.