When you need to build in the middle of nowhere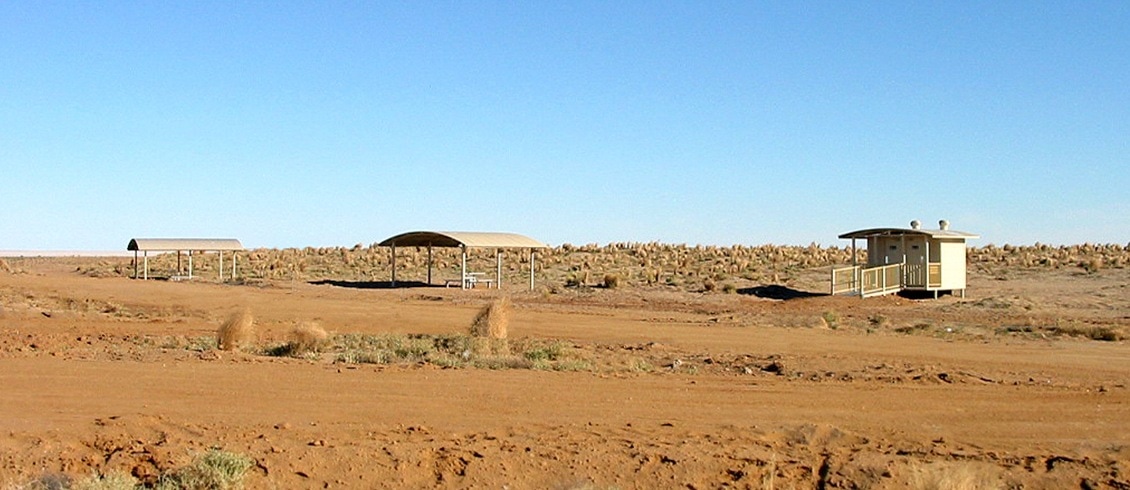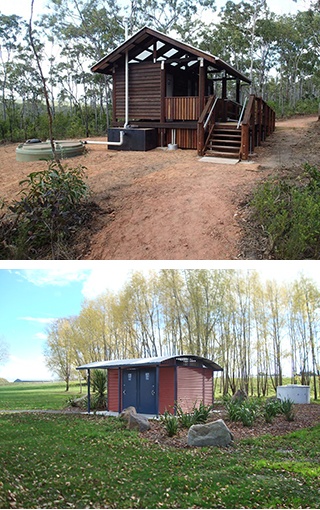 Building public structures in remote locations? No problem.
Whether it be a welcome restroom in a rainforest park, or the dusty side of a desert, Landmark has delivered and installed their structures throughout Australia.
In fact, the benefits of Landmark's quality and kit-form philosophy are multiplied as the location becomes more remote. Here four reasons why:
With all materials and components of the structure delivered, there is no need to source any hardware locally – a problem when you're several hundred miles from the nearest store.
The demand to use power tools is also reduced considerably with kit form structures and furniture. After the slab is poured, often all installers need are a cordless drill and hand tools. With some remote locations having no power, this is a major benefit.
Because components are supplied to size, and most of the cutting has already been done, highly skilled installers are not needed. It is more likely local builders can erect the structure.
Landmark are specialists at matching materials used for the location, to ensure a longer lifespan of the structure.
Landmark structures are dotted throughout the wide, brown land of Australia.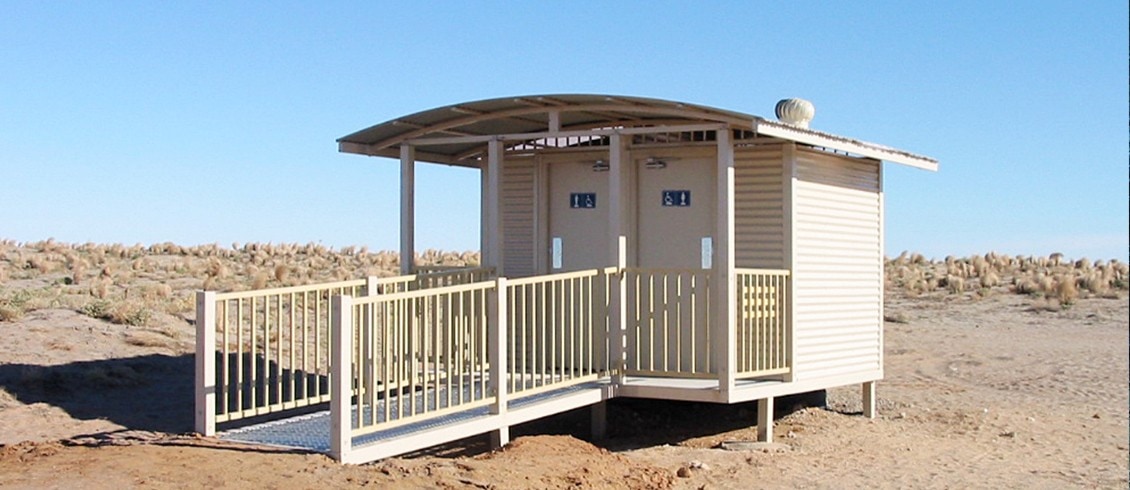 Here's just a few examples: Shelters dotted along the Great Ocean Road, a shelter between Mt Isa and Cloncurry, a restroom at Black River Camp Grounds, Tasmania, and another three on the south-eastern freeway in South Australia. Then there's a steel footbridge in the Yarra Ranges … and many, many more.
Because of the quality of construction, and the benefits of kit-form, Landmark remain the product of choice for so many regional councils and developers.