View Our
Furphy Foundry Collection
Quintessential Australian Company.
Leading Provider of Street & Park Furniture.
From humble beginnings in 1873 as a blacksmith and wheelwright, Furphy went onto to become a manufacturer of agricultural equipment and became famous when the Furphy water cart was used by the Australian Defence Force to carry water to troops throughout the Middle East and Europe during WW2.
Today, Furphy is a modern and diversified manufacturing business with capabilities in aluminium casting (100% recycled), steel fabrication, timber fabrication, laser cutting and specialised coatings. Furphy Foundry is renowned for build quality and attention to detail as well as the ability to modify or create custom solutions.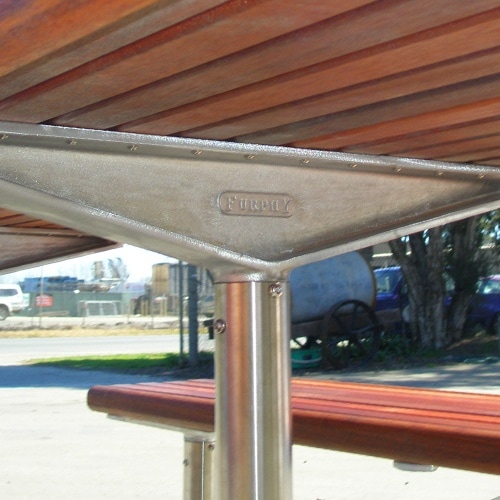 Landmark Products: Our Long-Standing Partnership with Furphy Foundry
For years, Landmark Products has  been proud to represent iconic manufacturing company Furphy Foundry. Our successful partnership is built on our drive to make positive and meaningful differences to the customer experience and overall business outcomes of our clients.
Furphy Foundry has helped us provide high-quality products and solutions – from barbecues and benches to  picnic settings and seating. Each product is designed and manufactured for high-use conditions and the Australian outdoor climate. Steel, stainless steel or aluminium, Furphy Foundry has helped Landmark Products produce endless Street & Park Furniture options for all types of projects.
For more information and enquiries about our partnership with Furphy Foundry, don't hesitate to give us a call today.