Two restrooms high high spot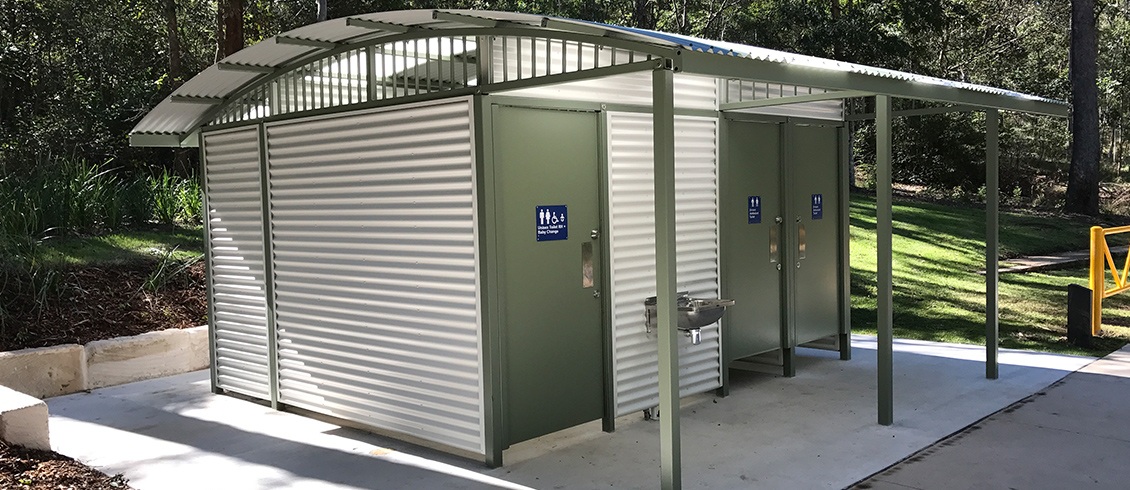 Landmark manufactured, supplied and installed two new restrooms in Brisbane's Mt Coot-tha, that seamlessly match the natural surroundings, and are perfectly fit for purpose.
Mt Coot-tha is Brisbane's most popular nature reserve, only several kilometres from the CBD. The summit offers panoramic views of the city, and the mountain is criss-crossed with walking and biking tracks.
The two Caretaker restrooms installed by Landmark within the popular Simpson Falls picnic area are consistent with Brisbane City Council's natural areas design framework.
The curved roof deters leaf and debris collecting from the heavily-treed surrounds. The restrooms feature two unisex ambulant cubicles and a 5.5 square metre unisex accessible cubicle, and a secure service duct at the rear protects services from vandalism.
The doors to the two unisex ambulant cubicles have a 200mm clearance from the slab, a requirement of Brisbane City Council, allowing for easier monitoring by passing police and deterring undesirable activity.
Both restrooms were installed within three weeks of delivering the kit-form facilities on site.