Shelters feature in Mount Isa's fun park
Big just got bigger and better.
Landmark pitched in with a stunning set of custom shelters to make Mount Isa's Family Fun Park even bigger and better.
Featuring unique laser cut aluminium roofing, the three sets of custom shelters were part of a $840,000 upgrade of the park, which was already Queensland's largest all abilities playground.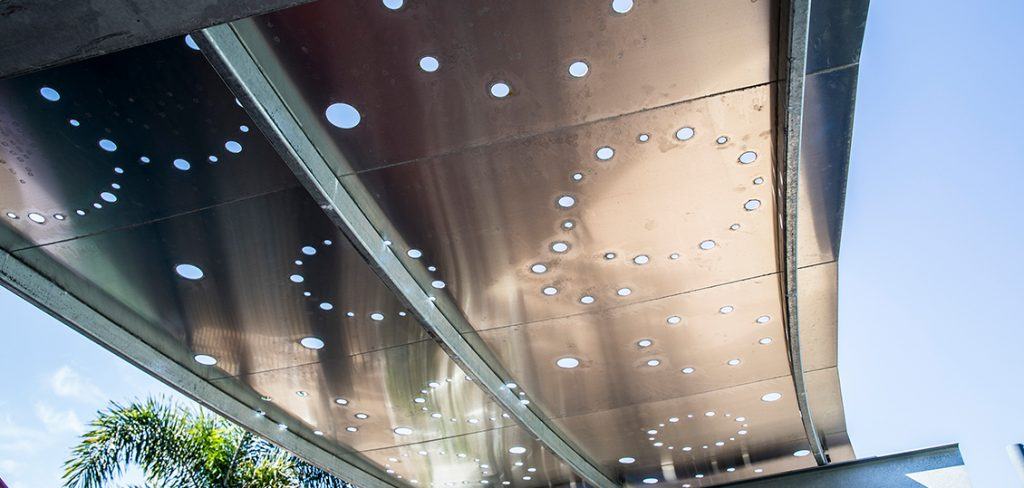 Opened in 2009, the original park cost over $4.25 million to design and build and offered locals and visitors alike the perfect facility to play, relax and enjoy.
The latest upgrade, completed earlier this year, were funded partly from the Works for Queensland program, and included new play equipment, soft fall upgrade and renewal, cycle track upgrades, new seating, tables and landscaping, and closed-circuit TV.
Landmark designed and manufactured three sets of shelters, which were delivered on-site in kit-form, and later installed by local professionals.
The curved steel walkway sheltered is supported by five hot-dipped galvanised steel columns, bolted-below the slab.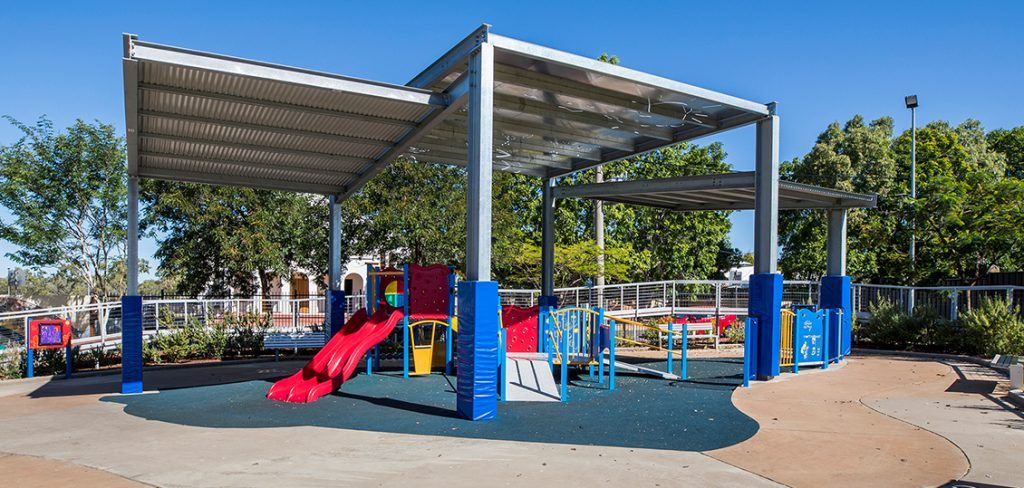 Landmark also supplied a set of custom skillion roof shelters, and a shelter for the sensory garden, consisting of two outside cantilevered shelters with a centre section covered by a mill-finished aluminium laser cut roof.
Mayor Cr Joyce McCulloch said the total upgrade works took several months to complete, but the investment of time and money was worth it.
"The Fun Park was already one of the best and largest all abilities playground in Queensland, but we have managed to step it up a few notches," Cr McCulloch said.