Big, bold and resistant
A public shelter in a popular beachside park needs two things – size and resilience against corrosion.
Landmark achieved both, and a touch of style, with this recently constructed three-bay park shelter in Power Memorial Park, Mudjimba.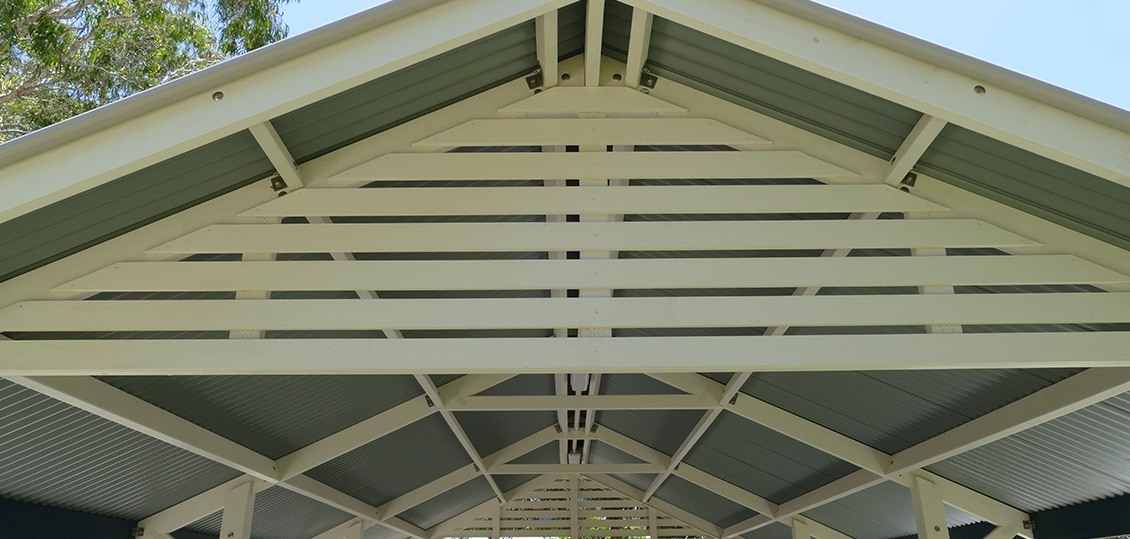 Located only a few long strides from the popular Sunshine Coast surfing beach, this modified Mulgrave shelter features painted pine battens on both ends.
For optimal corrosion resistance, all posts are inground, and all fixings are stainless steel (except roofing screws). The shelter has enough size to accommodate a double barbecue and two picnic settings.
Landmark have a range of larger park shelters (Mulgrave) designed specifically for parks such as this one in Mudjimba, where large crowds gather regularly.